History
Charles (Bud) L Kramer, the innovator of the first American Agility program, has developed "Rally Obedience".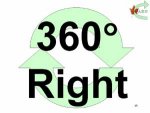 We take this opportunity to THANK Bud for his hard work, dedication and foresight that has opened up a new venue for dog & owner relationships. The decline in the number of competitors in Obedience Trials prompted the idea of a new and different approach to the sport. Rally Style Obedience concept creates an obedience program that emphasizes FUN and EXCITEMENT for the dog, handler and spectator, by providing a more "natural" approach to the performance.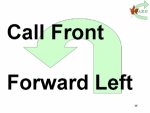 This new sport is intended to promote positive relationships between dogs and owners based on trust and respect. Rally encourages participation of ALL dogs, purebred or mixed breed, pets or titled champions as well as physically challenged dogs and or handlers.
ATTITUDE is more important in RALLY than precision. Dogs and handlers "just gotta have fun".
The concept of a single continuous performance, uninterrupted by orders from the judge, demands a sustained communication between the dog and handler. The handler may talk and give hand and body signals to his or her dog throughout the performance. This provides a mental stimulus for the handler as the course outlines are different at each trial. This is a new program for dogs and their owners, where dog and handler use directional signs to run through a numbered course within an allotted time. Rally Obedience goes beyond basic heeling by interspersing over 40 obedience movements with the sits, turns and paces of traditional heeling. It also requires a brisk pace, positive attitude and happy demeanor.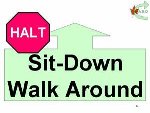 RallyO is a venue for those who desire an activity that is fun and games. It is not simple or easy, but challenges handlers and dogs in a partnership that improves heeling and teamwork. The ability to work as a team during a RallyO performance, the handler's ability to maintain the dog's attention and attitude at a high level are all challenges. This, along with variability incorporated into course designs and formats, creates a fast moving continuous performance. performance.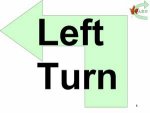 Rally is designed so that dogs in all levels of training may participate . A beginners course could include heel, sits aided by the handler, turns and changing pace (slow, fast, normal), sit stay and elements of the recall. As the dogs gain skill, more difficult courses are designed which will improve you and your dogs performance levels and confidence.
Rally O is now being offered as a regular class at AKC shows but is open only to purebred dogs. The United Kennel Club has also established a program.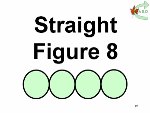 APDT (Association of Pet Dog Trainers) offers Rally titles as well.
The Canadian Association of Rally Obedience has been established so that dogs can earn titles here in Canada.

All Direction Signs on this page are created and copyrighted by Bud Kramer.