Photos 2016
Send us your pictures and brags of your CARO triumphs!
Willow - CRA!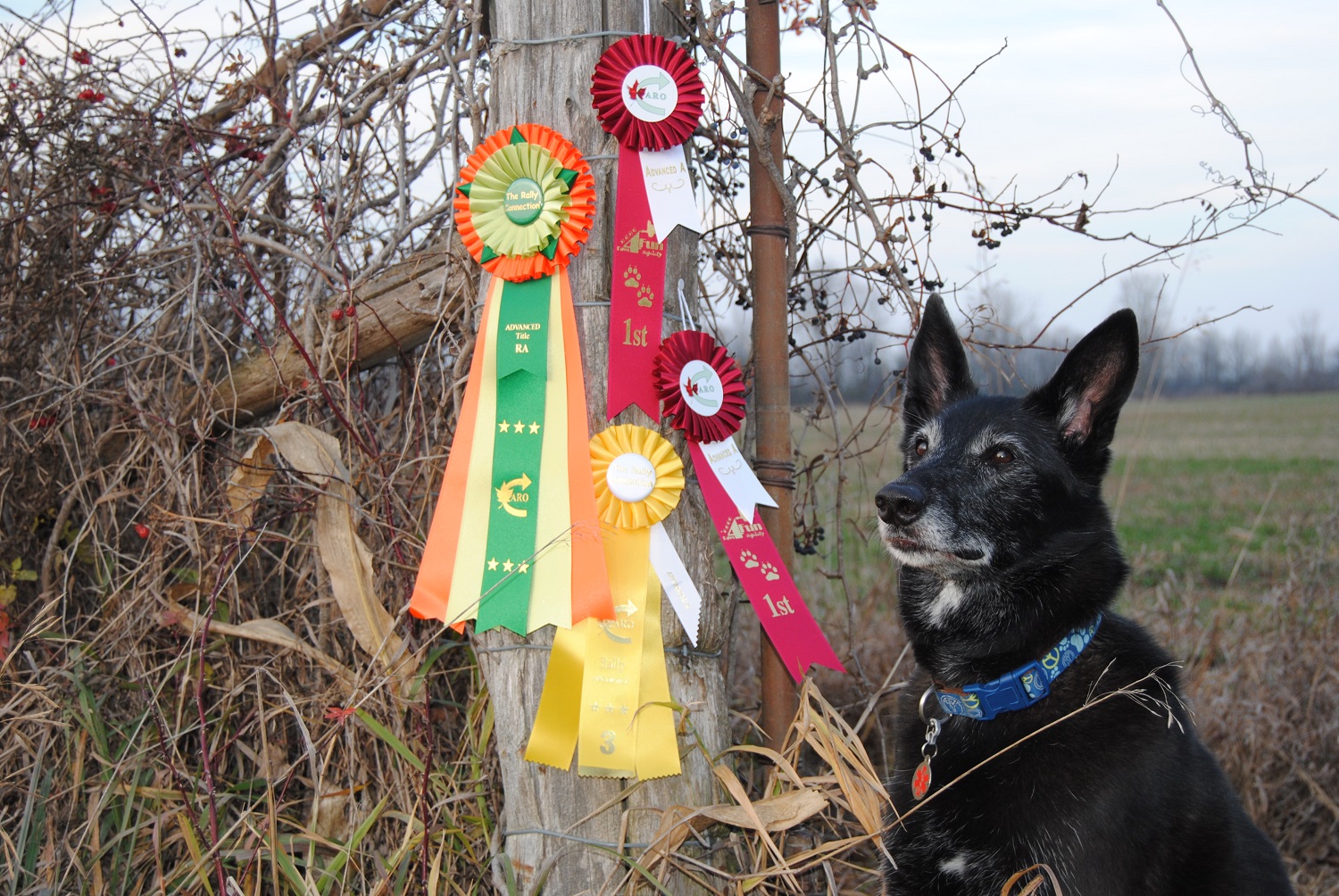 Willow earned her final leg for her Advanced title at The Agility Connection trial this weekend. I am so proud of my girl! We are enjoying Rally so much...onto the Excellent level!
Vania & Willow
Willow - CRNMCL!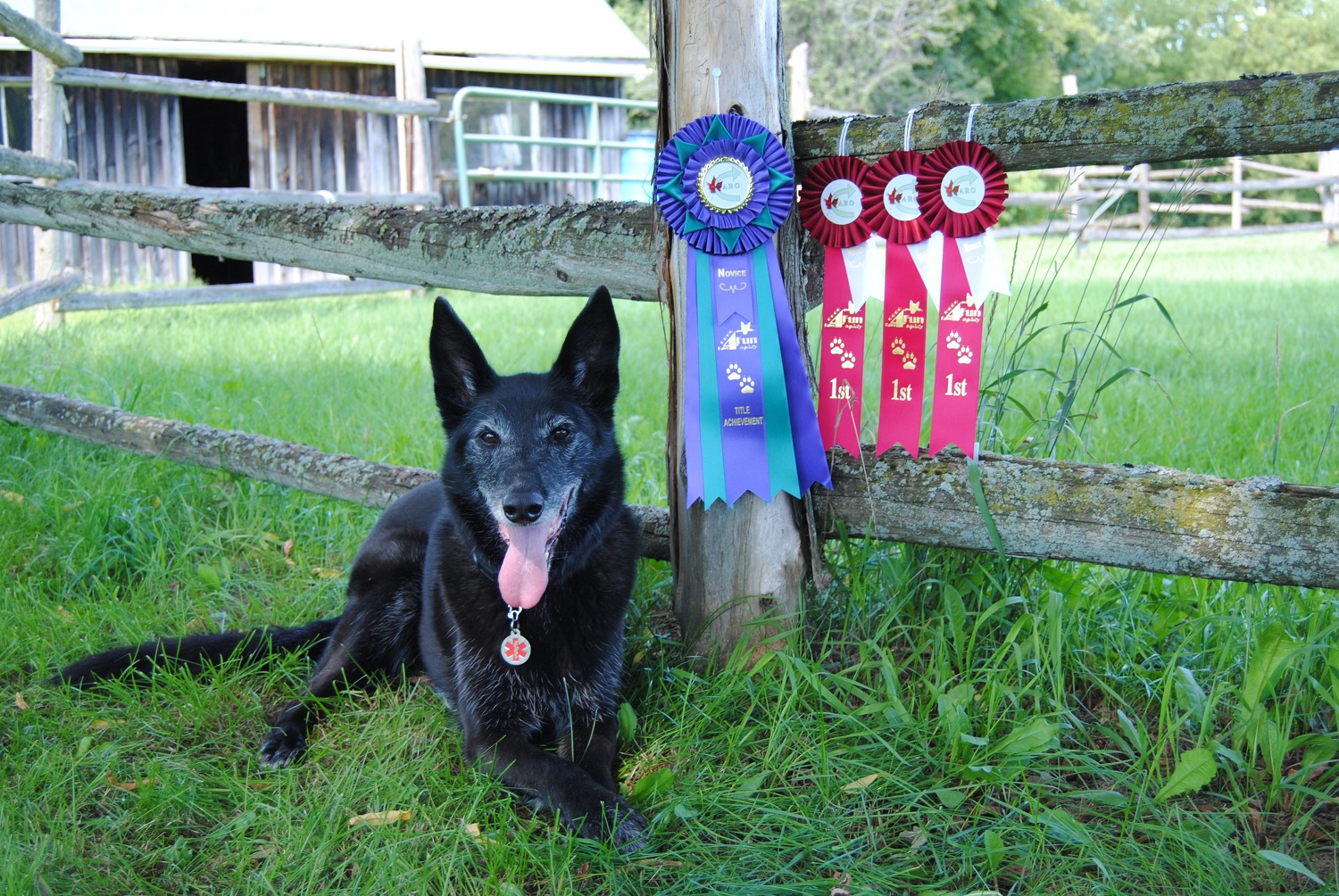 Willow became epileptic almost 2 years ago so we had to leave agility in search of another activity that she could enjoy. Rally-O was very accepting of dogs with disabilities and she loved working the drills and spending time with me. We entered our first two competitions this summer at Paws 4 Fun Agility and Willow did great achieving first place in all three runs. She smiled and wagged her tail through all three runs - this even made the score sheet! Willow and I look forward to continuing with the CARO levels and enjoying time together.
Vania & Willow
Ice - CRN!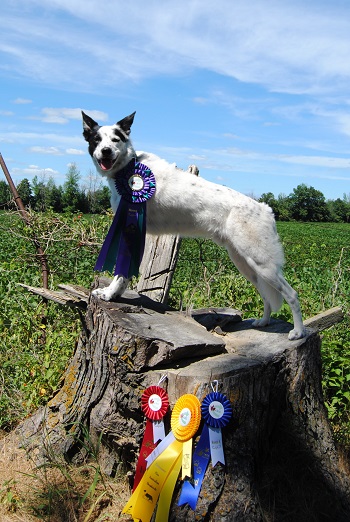 Ice came to live with our family at 3.5 years old and needed some help with his manners. A friend mentioned that CARO Rally Obedience was a great way to work as a team and build the obedience skills that Ice needed. With lots of training and fun times spent with our training buddies, Ice earned his Novice title at the Paws4Fun Agility CARO trial in June. We are very excited and plan to continue working through the next levels.
Vania & Ice
Raven - Gold & Master Champion!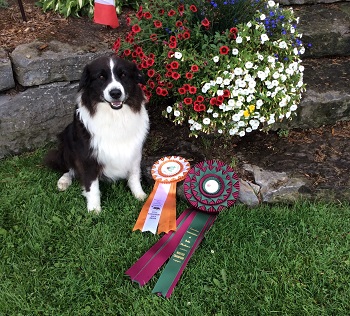 Bev Hurst's Raven (CRMCh.ATCh. Lein's Wontstop Tiligetenuf DDCh) with her new titles of Gold and Master Champion!
Lizzie goes Bronze!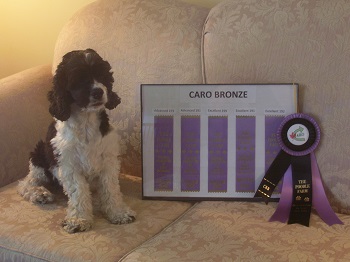 After earning her CARO Novice MCL, Novice Team, Advanced MCL and Excellent CL titles, I thought for the first time I would venture into earning the CARO Bronze title with Lizzie. She initially earned the first four legs at The Poodle Farm with scores of 193,191,199 and 191. Unfortuntely a year ago May she was attacked by a dog in our neighbourhood and I have spent many hours since that attack working with Lizzie to gain back her confidence in order to finish this title. In July we returned to The Poodle Farm where she had success with the 5th leg scoring a 192 and earning her Bronze title! This title would not have been achieved without the expertise and inspiration received from Debby DaCosta of The Poodle Farm. My sincere appreciation to her for all her help to me and to Lizzie along with noted thanks to all those that help to make the trials alot of fun to enter! A thank you also to CARO who offers a wide variety classes to enter and encourages everyone to participate and have fun.
I am so proud of all you have achieved and overcome Lizzie and I look forward to having more fun with you as we continue to do entries!
Virginia Davies & Lizzie
Oakley - CRN!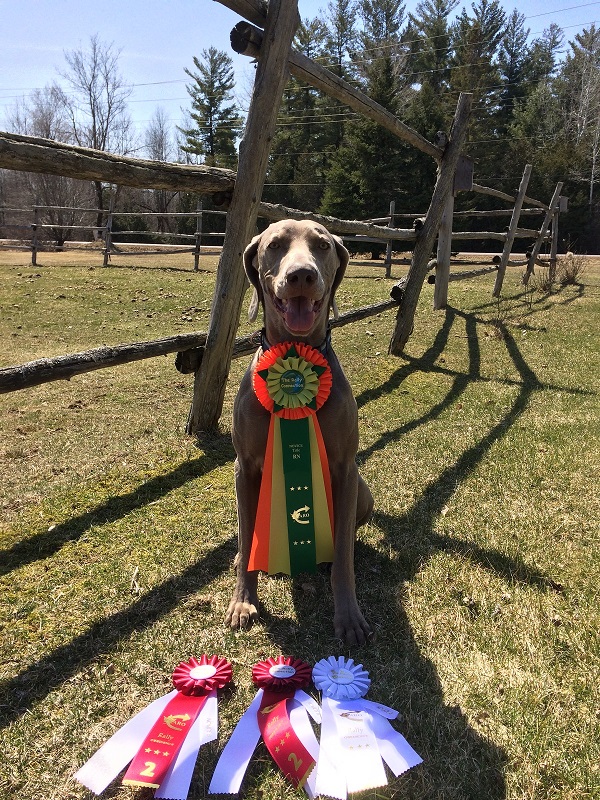 Oakley was introduced to CARO in the fall of 2015 in a seminar with Bev Hurst. Oakley worked really hard all winter and entered the April 16, 2016 trial with "The Agility Connection" this was for experience as Oakley is a very shy dog with new people and I didn't know how he would react with the Judges in the ring. We were very grateful to the Judges and their understanding when I explained Oakley's shyness. I couldn't be more proud of my great big grey goof ball at the first trial he completed the courses with great skill and earned his Novice Title.
Kelly & Oakley
Taz - CRN!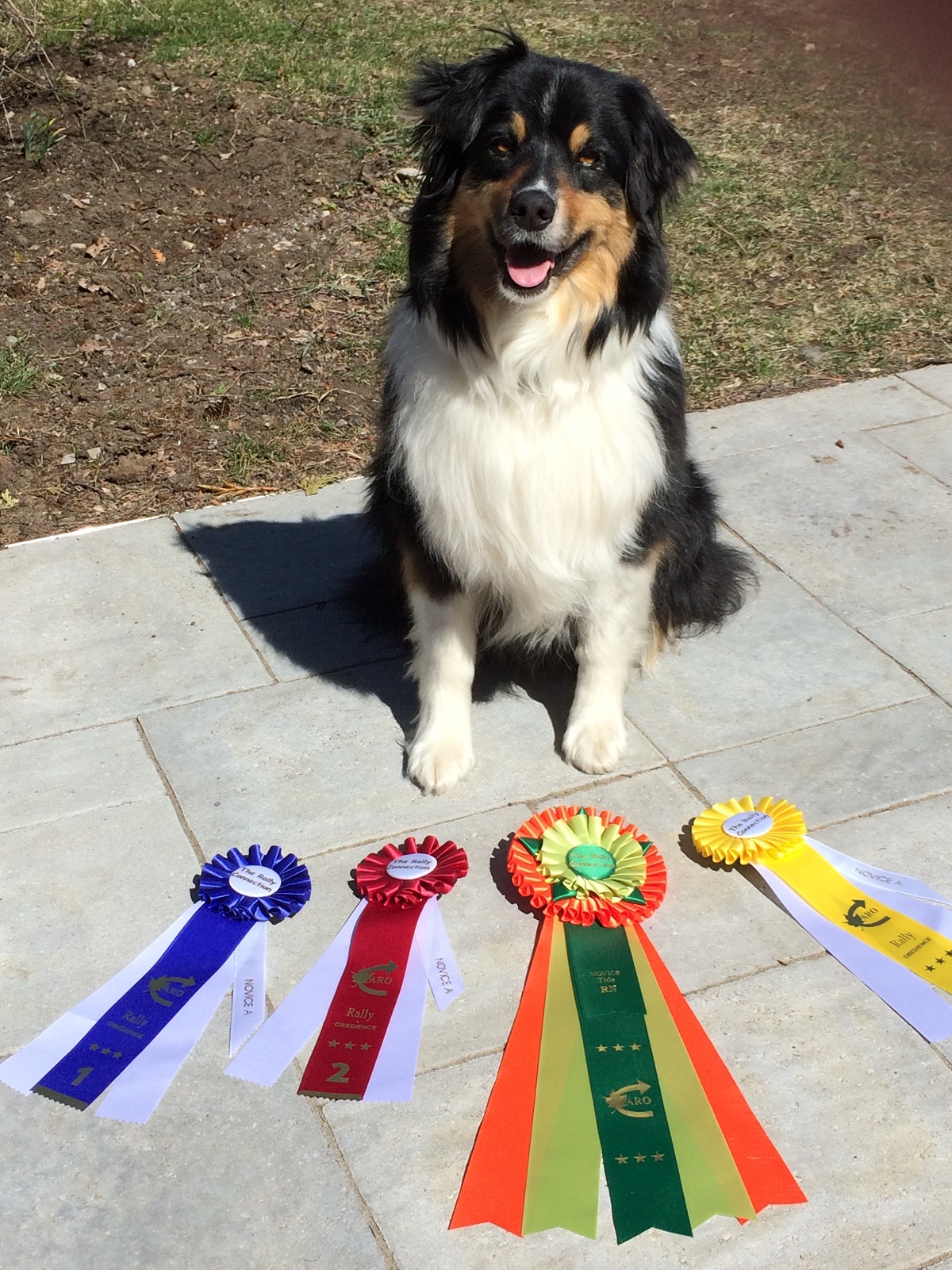 Taz was introduced to CARO in the summer of 2015. During the Winter a group of us got together and practice the Novice CARO signs. We entered our first trial on April 16, 2016 with the expectations to just get some experience. Not only did we get the experience of a trial, we also came home with our Novice Title.
Jane & Taz
Sushi - Working Level Elite Sub II!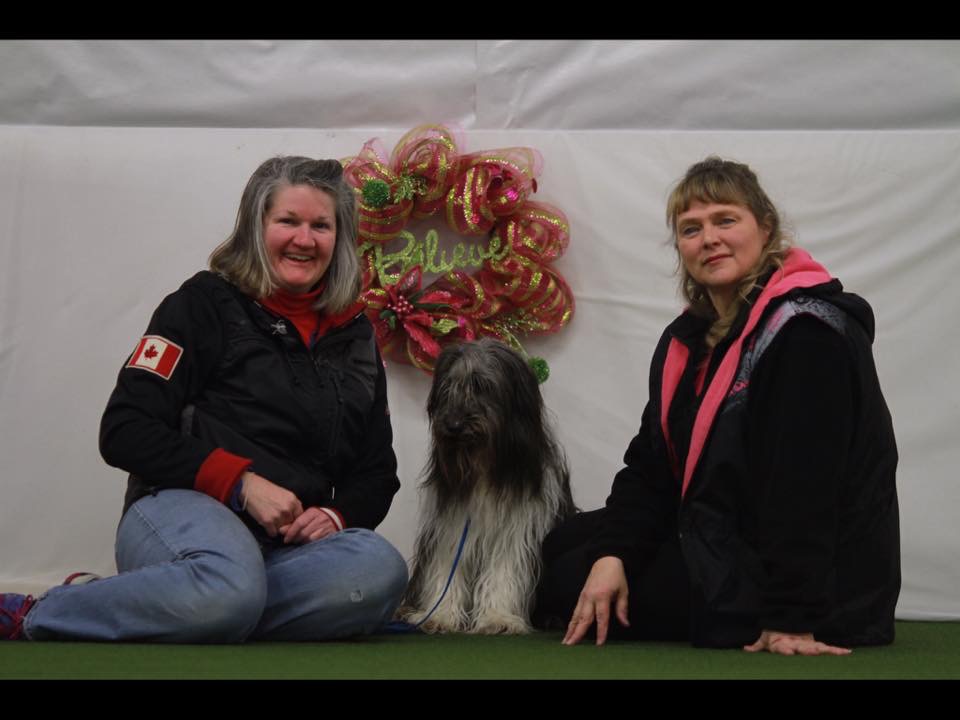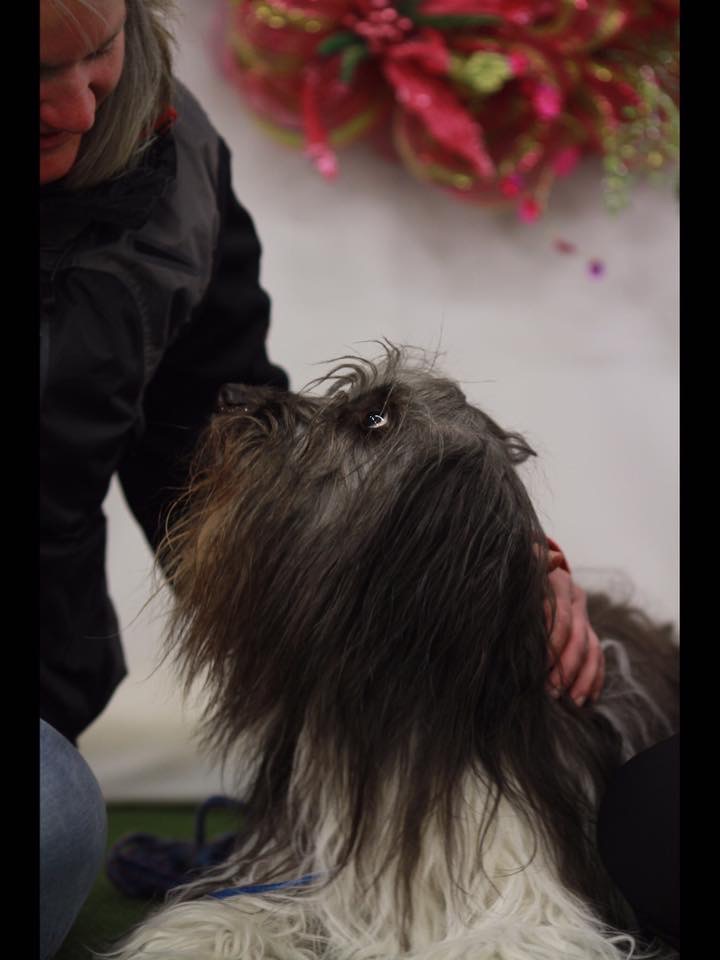 Bitter sweet moment on Sunday April 10th, my "gray girl" Sushi obtaining her final leg at Working level: Elite sub II. Fantastic accomplishment but also, with showing her age and physical limitations, it is so hard to believe she is better resting, then working! She loves to work so much, and has been my first dog to accomplish so much! I would not have done half we did if it was not of Debby DaCosta. I turned to rally with Sushi in 2008 because she was shutting down in the obedience ring in Open and Utility. Started competing in CARO in rally and all the other organizations: CKC, AKC and UKC. Debby helped us every step of the way: to ignore food bowls, get distance on jumps, do weaves, work on the RIGHT, where Sushi had never been in her first 8 years of her life, and I did not think I could do it! She did so well that we did not only obtain Versatility title, also versa. excellent, versa. team, and all the versa legs required to get Gold and Master Champion! Thank you Debby for believing in us and being so patient! Thank you Sushi for being a great partner! Sushi retires with multiple CARO titles Leading up to the top: Master Champion, Versatility Team and 4 working titles: Rookie sub I and sub II & Elite sub I and sub II.
Thanks
Chantal Rioux
Mocha - Master Champion!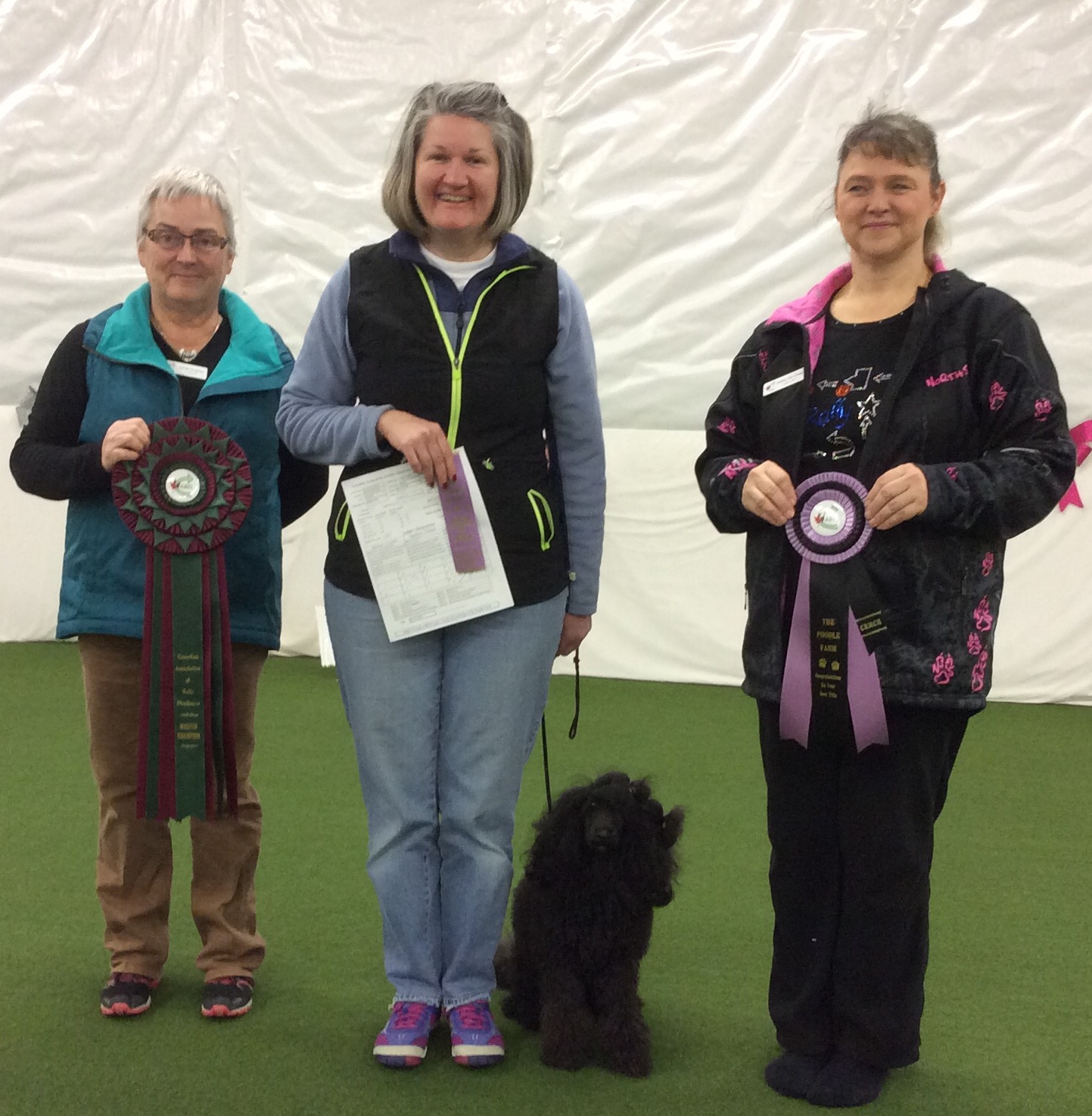 Mocha is following his big sister and brother Sushi's and Cashew's foot steps. Both of his older siblings were featured in the 2013 brag. Mocha obtained his Master Champion title too, on January 24th 2016, but at only 3 years and a half of age! Mocha the Mini Poodle loves working, training and competing at The Poodle Farm. I don't think we missed a single trial since he is about 8 months old! We are continuing to compete in CARO in the Working Level (already obtained one title so far) and are working towards a Supreme Champion title...we will see you at the next CARO Trial!
Thanks
Chantal Rioux